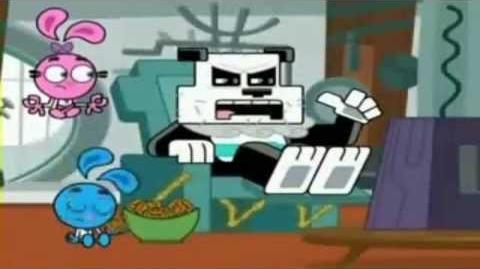 Synopsis
Eradicus' latest plan to destroy the Woo Foo Warriors is to have his minions, disguised as Hollywood film people, convince Yin and Yang to star in a movie which is actually an elaborate trap rigged for their doom. Can Master Yo find out about this insidious plot in time and figure out a way to stop it?
Plot
Trivia
This episode features Eradicus and his minions as the main antagonists.
This episode is also reference to Kung Fu Panda since Po was classified as a overweight, half witted fanboy in the beginning of the movie.